2021-04-29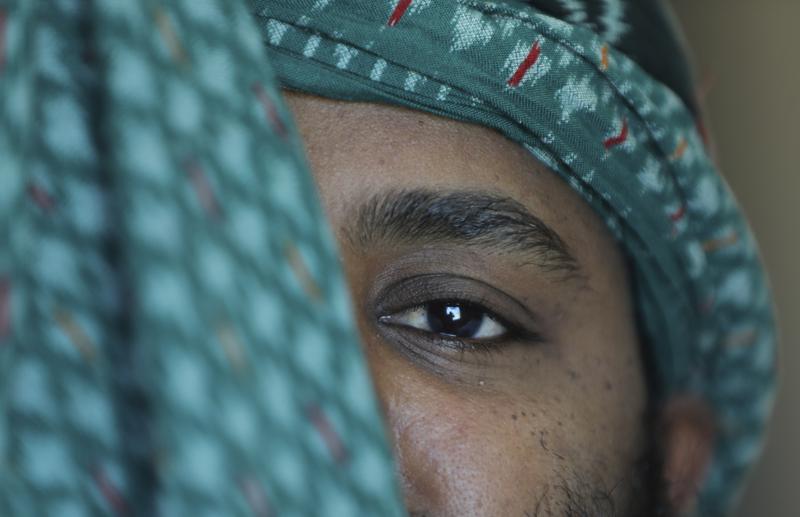 1 of 4A Tigrayan employee of the state-owned Ethiopian Airlines, who said he fled the country after being released on bail, poses for a portrait at an undisclosed location in April 2021. "We need you very badly today," he recalled federal police saying as they took him from his home without explanation. He said he saw almost 100 high-ranking military officials during his two months in detention ending in January 2021. (AP Photo)
NAIROBI, Kenya (AP) — Ethiopia has swept up thousands of ethnic Tigrayans into detention centers across the country on accusations that they are traitors, often holding them for months and without charges, the AP has found.
The detentions, mainly but not exclusively of military personnel, are an apparent attempt to purge state institutions of the Tigrayans who once dominated them, as the government enters its sixth month of fighting in the Tigray region. Detainees, families and visitors spoke of hundreds or even more than 1,000 people in at least nine individual locations, including military bases and an agricultural college.
https://apnews.com/article/africa-ethiopia-race-and-ethnicity-health-coronavirus-5f22a5aea128cbd659fbf4f810aac973
2021-04-29
APRIL 28, 2021, 4:28 AM
Abiy Ahmed depends on the support of ethnic Amhara leaders and militias whose goal is to reconquer what they consider lost territories—from Tigray to Sudan.
By Kjetil Tronvoll, an anthropologist and professor at Bjorknes University College in Oslo.
The war in Tigray, the northernmost region of Ethiopia, is ostensibly about political control. The federal government's stated objective is to arrest the political and military leadership of the ousted regional government in what it still refers to as a law enforcement operation. But among the ethnic Amhara political elite, it is seen as a war to regain territories lost in 1991. Being the second-largest ethnic group in the country, the Amhara militia and special forces have been pivotal in the war campaign. Western and southern parts of Tigray are thus currently being incorporated under Amhara administration and control despite protests from the interim regional government in Tigray.
2021-04-29
Eritrea has acknowledged its troops are participating in the war in Ethiopia's northern Tigray region but has vowed to pull them out amid mounting international pressure.
The first explicit admission of Eritrea's role in the fighting came in a letter posted online Friday night by the country's information minister, written by its UN ambassador and addressed to the Security Council.
Ethiopian Prime Minister Abiy Ahmed sent troops into Tigray in November to disarm and detain leaders of the region's once dominant political party, the Tigray People's Liberation Front (TPLF).
https://news.yahoo.com/eritrea-says-troops-ethiopias-tigray-070608520.html