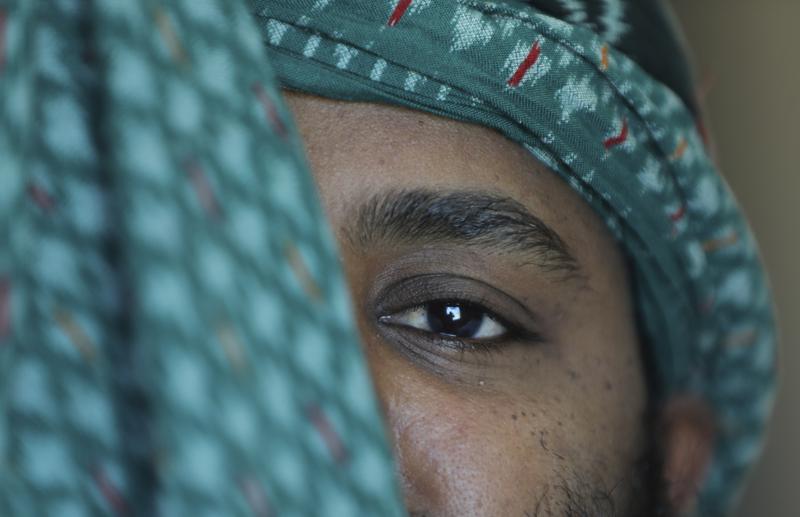 1 of 4A Tigrayan employee of the state-owned Ethiopian Airlines, who said he fled the country after being released on bail, poses for a portrait at an undisclosed location in April 2021. "We need you very badly today," he recalled federal police saying as they took him from his home without explanation. He said he saw almost 100 high-ranking military officials during his two months in detention ending in January 2021. (AP Photo)
NAIROBI, Kenya (AP) — Ethiopia has swept up thousands of ethnic Tigrayans into detention centers across the country on accusations that they are traitors, often holding them for months and without charges, the AP has found.
The detentions, mainly but not exclusively of military personnel, are an apparent attempt to purge state institutions of the Tigrayans who once dominated them, as the government enters its sixth month of fighting in the Tigray region. Detainees, families and visitors spoke of hundreds or even more than 1,000 people in at least nine individual locations, including military bases and an agricultural college.
https://apnews.com/article/africa-ethiopia-race-and-ethnicity-health-coronavirus-5f22a5aea128cbd659fbf4f810aac973